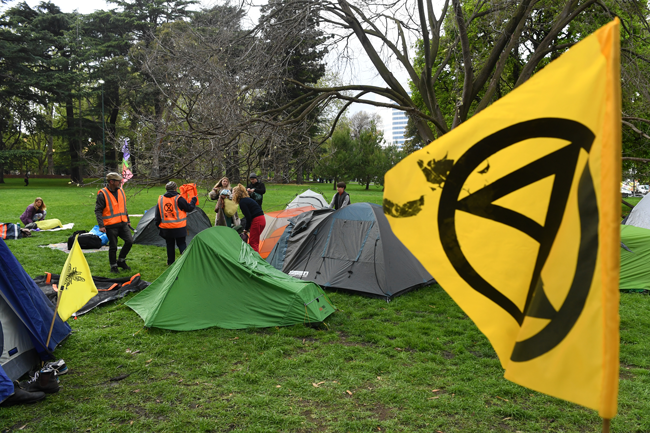 Extinction Rebellion activists pack down their tents at their base camp in Carlton Gardens Melbourne, Tuesday, October 8, 2019. (AAP Image/James Ross)
Climate activists will target cities across Australia in day two of a week-long action campaign.
The first day of Extinction Rebellion protests on Monday saw 30 arrests in Sydney and 10 in Melbourne, including one activist who refused to enter a bail agreement and will appear in Melbourne Magistrates Court on Tuesday.
The movement is running a "spring rebellion" to pressure the Australian government into declaring a climate emergency.
© AAP 2019