Rare glitter Oooshies are being listed for sale for up to $10k online! ("Rare" collectables not pictured) (Picture Nicole Alley)
So the Woolworths Ooshie collectables haven't been back in stores long and already they have made it to online auction sites.
And it would appear that the "Rare" Glitter Ooshies including, the Mandalorian, Elsa, Woody and Captain Marvel are the big-ticket items.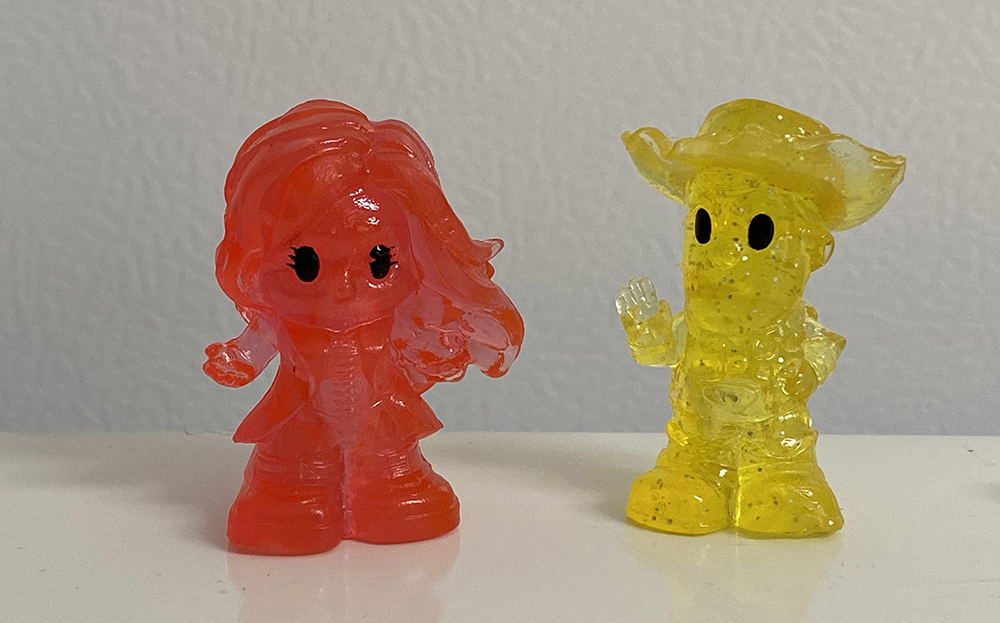 (Picture Nicole Alley)
In an attempt to sell some of the more "rare" Woolworths Disney+ Ooshies, listings have started popping up on eBay.
So we did some investigating and well all we have to say is the internet has gone crazy!
We were shocked when we came across listings for a $10,000 Elsa and Woody.
Elsa of Disney's Frozen has a starting bid of $5,000 and a Buy Now price of $10,000.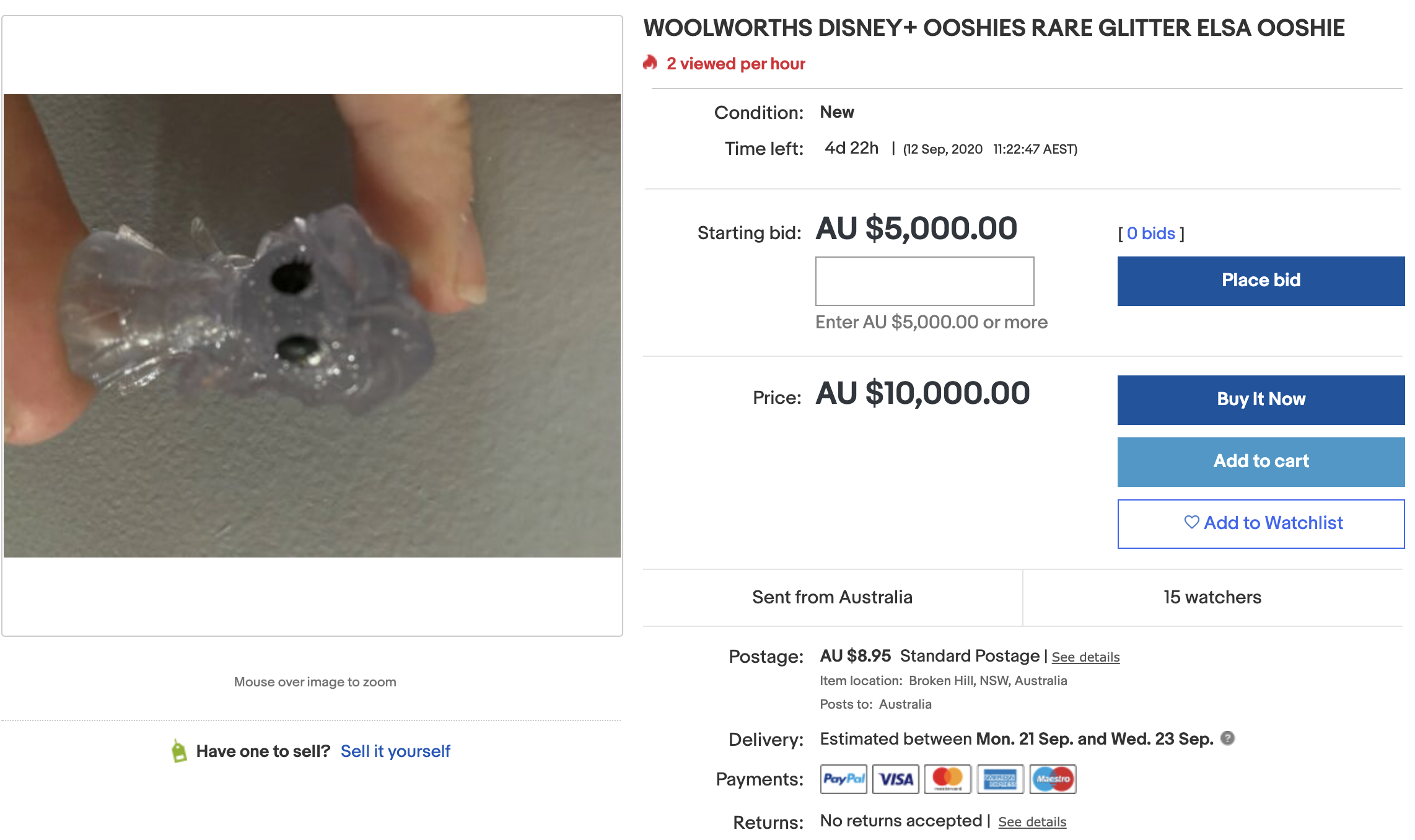 While Woody from Toy Story has a Buy Now price of $10,000!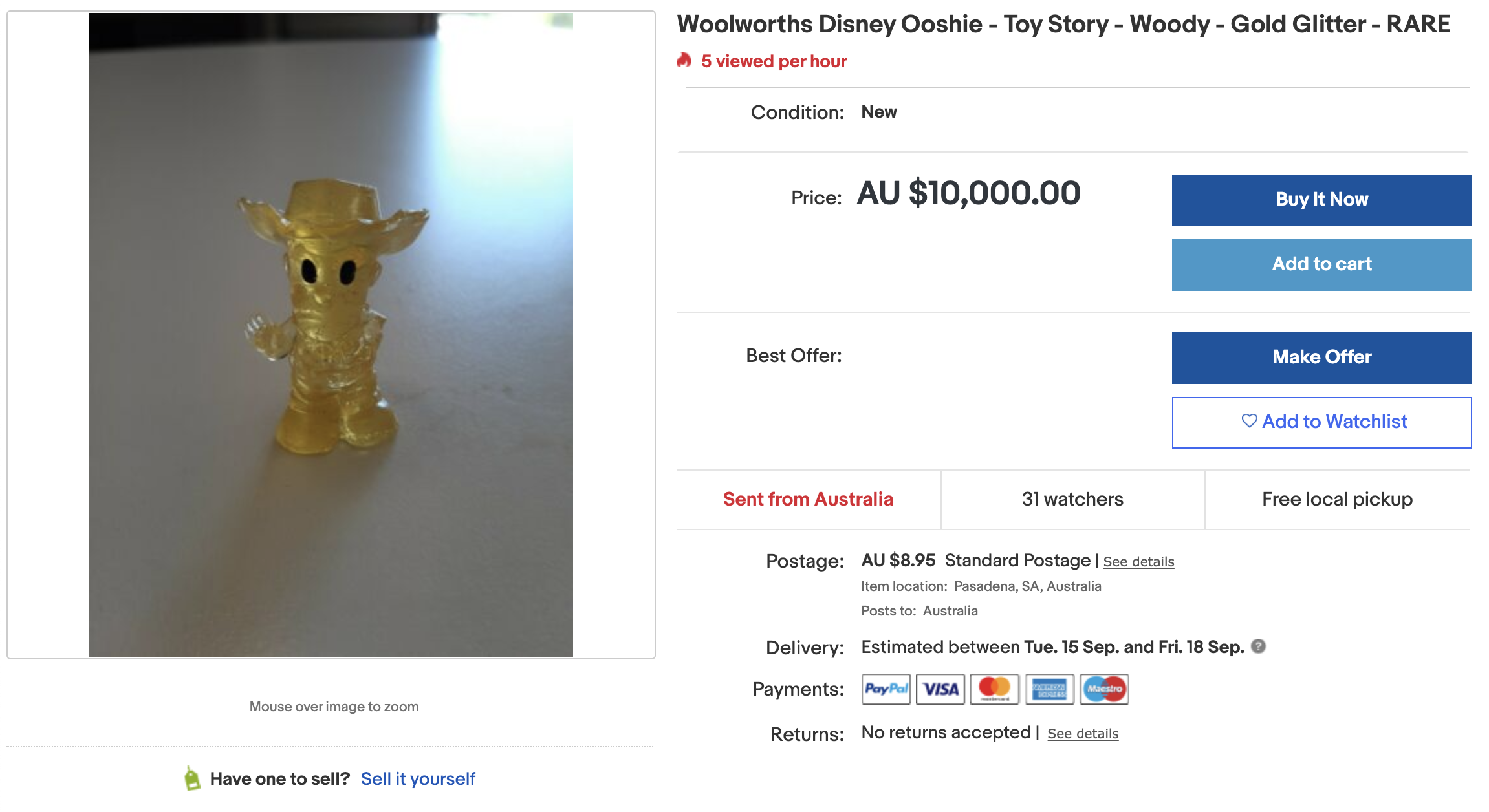 But keep searching the site and you will also come across listings for both Elsa and Woody for as little as $2.25!
You can even find listing where you can pick up the whole set for as little as $10.50.
We wonder if anyone will actually pay the $10,000!