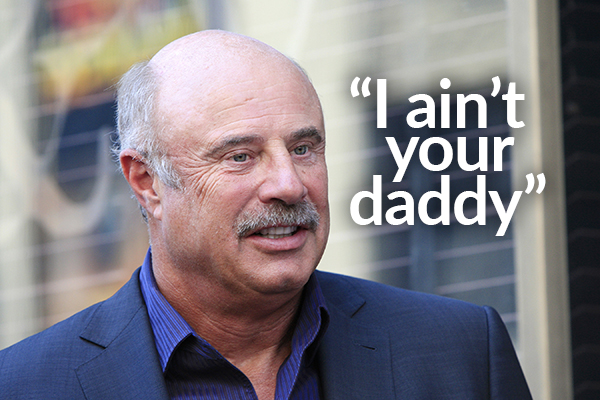 Dr. Phil has gained quite the following on social media this year, but he wants everyone to stop calling him "daddy."
Whilst in quarantine, Phil McGraw, best known as Dr. Phil, says he's been spending more time on social media than normal.
The 70-year-old American TV personality started a TikTok account in March this year and has since gained an impressive 4.5 million followers.
In his latest TikTok video, he asks all of his fans to stop commenting "daddy" on his posts and says "it's a little weird."
For some reason his followers are commenting on his social media posts, calling him "daddy" and he wants everyone to stop.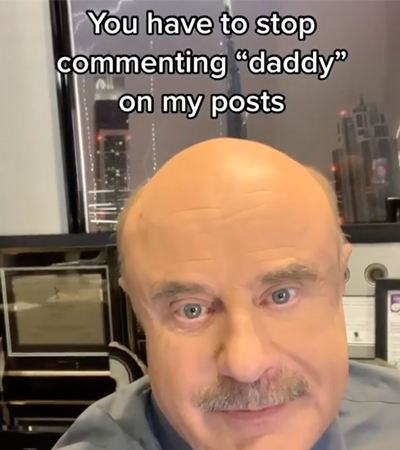 Image: @drphil / TikTok
The video has already gained 25 million views with the caption:
#YouHaveTo stop calling me "daddy." I ain't your daddy.
In the clip, he addresses his followers and says:
"You have to stop commenting "daddy" on all of my posts... I aint your daddy. I'd hate to break it to ya, but I aint your daddy. And your real daddy's probably getting his feelings hurt. I appreciate the support, it's a little weird but I do appreciate the support."
---
Watch the full video below:
Main Image: (Joe Seer / Shutterstock.com)