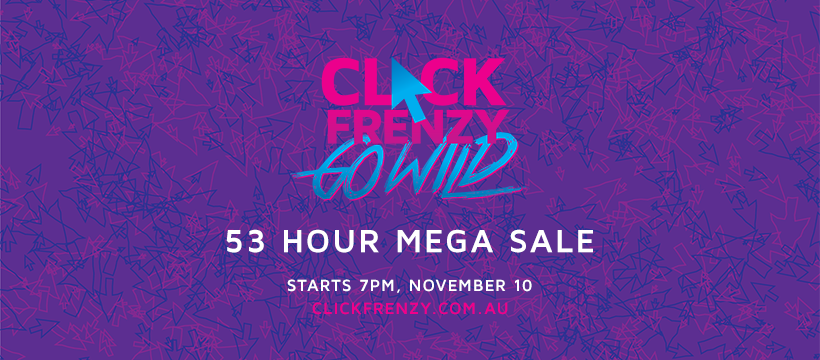 Ok seriously double-check your internet speed and make sure you have checked your phone's battery levels because you are going to NEED it tonight.
Why you ask? Well because its Click Frenzy time baby!
That's right everyone's favourite online bonanza sale event is happening tonight and in epic fashion Click Frenzy's sporadic "Go Wild" deals will see some items slashed by up to 99 per cent.
And in the regular Click Frenzy deals you will see brands slash prices by as much as 70 per cent.
Need we remind you that it is November and Christmas is just over a month away, with discounts that high surely you would be able to find the perfect present for even the fussiest family member.
There will be huge savings across some of the most popular items, which according to The Daily Mail will include $4 Apple AirPods, $2 GHD hair straighteners and $9 Samsung TVs!
Over 800 brands will be participating in the Click Frenzy event that will run from 7pm Tuesday, November 10 until midnight on Thursday, November 12.
Image Credit @clickfrenzy Facebook