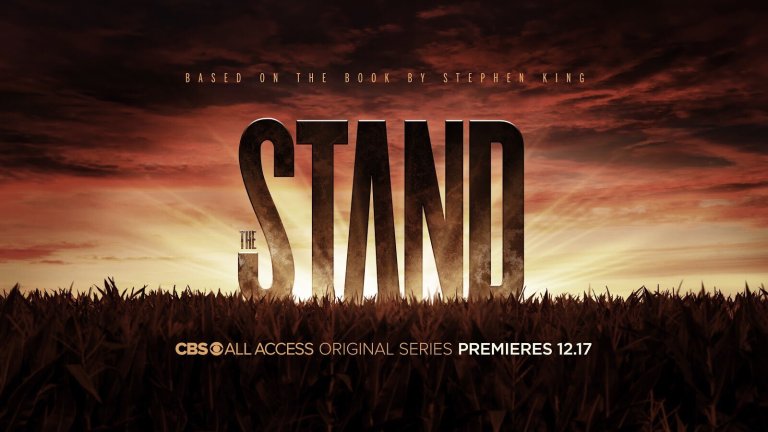 Stephen King released The Stand back in 1978 (42 Years ago) and it feels more prevalent today than ever before. In 1994, The Stand TV Mini-Series spanned 6 hours and gave us an amazing journey into the world of the novel. Now in 2020, where Covid-19 is the threat against the world, CBS All Access in the US is set to release Stephen King's The Stand as a 9 part series this December and the cast is pure gold talent.
Here's a quick rundown of the story. A pandemic kills almost the entire population. The survivors band together to try and rebuild society, but the forces of good and evil are playing their own game, waging the war to end all wars.
Good Vs. Evil. Where do you stand? Based on the book by Stephen King, #TheStand premieres December 17, only on CBS All Access. pic.twitter.com/NaoTgdEybd

— CBS All Access (@CBSAllAccess) August 31, 2020
Whoopi Goldberg plays Mother Abigail. A 108 year old woman with a direct line to God. Alexander Skarsgård plays Randall Flag, the opposing force recruiting survivors for his own evil agenda.
A small portion of The Stand-out cast includes (see what I did there) James Marsden as Stu Redman, Amber Heard as Nadine Cross, Heather Graham as Rita Blakemoor, and Greg Kinnear as Glen Bateman.
And for fans of the original book and mini-series, Stephen King has been bought on board to write a new conclusion to the story. King has always said that he wasn't entirely happy with the ending so we might just see the definitive version of this amazing story. In a press release, CBS said the following.
"During the two years we spent making THE STAND, we all felt the responsibility of adapting what may be the most beloved work of one of the world's most beloved storytellers, but none of us could have imagined that Stephen King's 40-year-old masterpiece about a global pandemic would come to be so eerily relevant," said Benjamin Cavell, showrunner and executive producer. "We're honored to tell this sprawling, epic story, including a new coda that Stephen King has wanted to add for decades. We're so proud of this show and its attempt to find meaning and hope in the most uncertain of times. We can't wait to share it with the world."
The world as we know it will never be the same. Based on the book by Stephen King, #TheStand premieres December 17, only on CBS All Access. pic.twitter.com/QOCLyMrReo

— CBS All Access (@CBSAllAccess) August 25, 2020
It is assumed that 10 All Access will get The Stand in Australia as they are the Australian sister streaming service to CBS All Access.

IMAGE CREDIT: @CBSAllAccess via Twitter